Using Artificial Intelligence For Inspiration
Artificial Intelligence can create tools and toys that do incredible things. Go play with some and see if the a robot can help you come up with new ideas.
---
Inspiration
The objective of this exercise to "just go and play" with these tools and toys that use artificial intelligence somehow.
As you do think about what A.I might be used for, or how you could use these tools to support your creative ideas. Can A.I be your creative assistant perhaps?
Resources
Below are sites where A.I has created lots of resources, doodle and photos of people that don't exist. Could you use either in an artwork perhaps?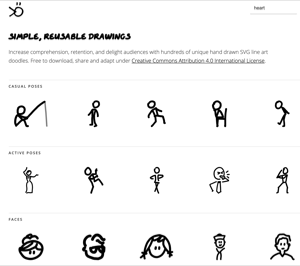 The Doodle Library
https://www.thedoodlelibrary.com
Large collection of doodles to use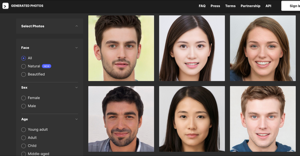 Generated Photos
https://generated.photos/faces
A collection of people's faces automatically generated by artificial intelligence. None of the people actually exist.
Tools
---