Make A Musical Noise
If you are willing to play, there are some amazing tools out there to make the most incredible sounds.
---
Inspiration
You might want to explore some of these to get in the mood.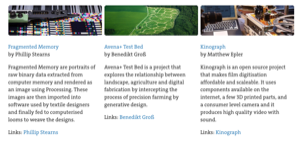 Exhibition of Processing projects
https://processing.org/exhibition/curated_page_14.html
Over 14 pages of cool projects made with Processing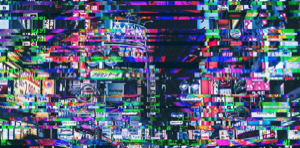 5 Artists Who Are Masters of Glitch Music
https://www.izotope.com/en/blog/music-production/5-artists-who-are-masters-of-glitch-music.html
One of the strange aspects of technology, whether analogue or digital, is its tendency to glitch. The ghost in the machines, as it were. With music software in particular, glitch and error have become desirable ingredients in sound design and musical composition.
Tools
Here are tools that all do weird and wonderful things. Go play with some and discover which ones you like best.
Could you imagine "performing" with any of these? Might some of these tools be a fun way to make a soundtrack for a film?
Or thinking about it another way, what sort of things could you use these tools for? Are they just experimental toys or are they actually useful?
---