Create An Interactive Narrative Game 1
Twine is a fabulous tool for creating interactive narratives, or adventure games.
The Netflix show Bandersnatch was prototyped using Twine, and it a popular platform for many brilliant indie games.
---
Inspiration
Because lots of Twine games adopt the second person, "You are in wood, do you go left or right?" for example, people find that Twine games are good for exploring ideas of empathy, of understanding other people's positions, by playing the game as someone else. DepressionQuest is one of the most famous examples of using empathy to help explain what depression is like.
Explore these interactive games below and get a feel for them. Which do you like and why?
One of my favourites is Temple of No, just because it's so funny and plays with the form of interactive fiction, making really good use of the abilities of Twine.
Tools
Other tools do exist for creating interactive narrative games. EKO Studio is interesting because although it's a bit like Twine, instead of being primarily text, you assemble inter-connected videos.
Once you have created your game or story in Twine you may want to explore the perhaps more advanced and difficult tools UltraOutliner, Episode or Ink. Alternative tools are often used by writers working in the games industry as part of a team of games designers.
The main thing for you to learn is how interactive narrative storytelling works and get experience designing a branching network.
Learning
I have made a downloadable Example Twine Project that has examples of how to use Twine code to do certain things, and it also has the beginnings of a story too, Marion Sparkle and the Mansion of Fire, just so you can noodle around with Twine's features, learn how it works, the go and make your own.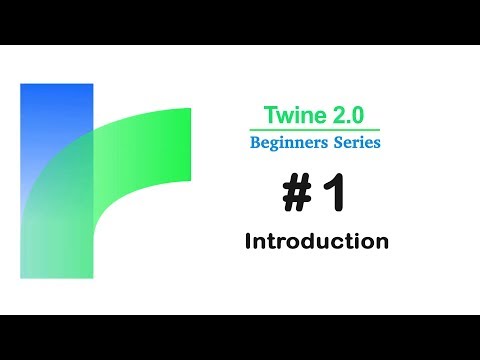 Learning Twine 2.9
https://www.youtube.com/watch?v=iKFZhIHD7Xk
Create your own textual adventure game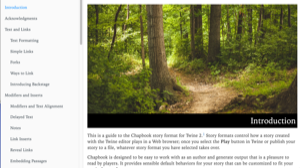 The Chapbook Guide
https://klembot.github.io/chapbook/guide/
All the special formatting codes you need to make Twine great