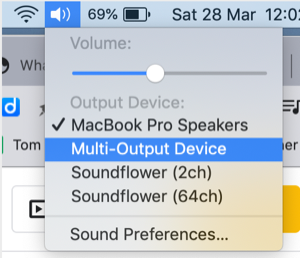 How To Record System Audio On A Mac
https://github.com/mattingalls/Soundflower
Recording the system audio on a Mac requires a little fiddling but it's worth it.
First, you need to install Soundflower, and then follow these instructions to create a Multi-output device, which means any sound you make on a website, for example, you can record directly.
It's worth doing, and if you follow the instructions closely, it's quite easy.